General Ledger Overview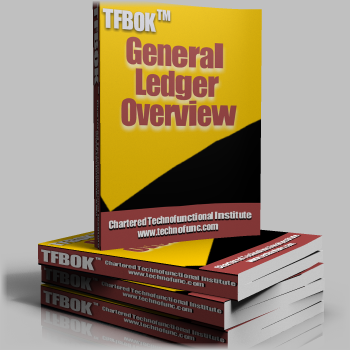 | | |
| --- | --- |
| TFBOK Process Area: | Finance |
| Chapter: | General Ledger |
| Topic: | Introduction to General Ledger |
| File Format: | PDF Download |
| Pages: | 15 |
| Commercial Use: | This email address is being protected from spambots. You need JavaScript enabled to view it. |
| Price: | $ 4.95 |
In this tutorial you will learn the concept of General Ledger and its role in any automated accounting packages including ERP's like Oracle and SAP.
You will understand what we mean by General Ledger, what are the functionalities offered by General Ledger and the financial processes that happen in GL. This will provide us with the understanding of the key functional areas of any General Ledger System and will be beneficial to any professional working on a project that includes General Ledger.
The intended audience for this tutorial is anybody who wants to understand the overview of GL irrespective of his IT background. For I T professionals this overview lesson relates the GL concepts to automated accounting systems.
Version 1.00